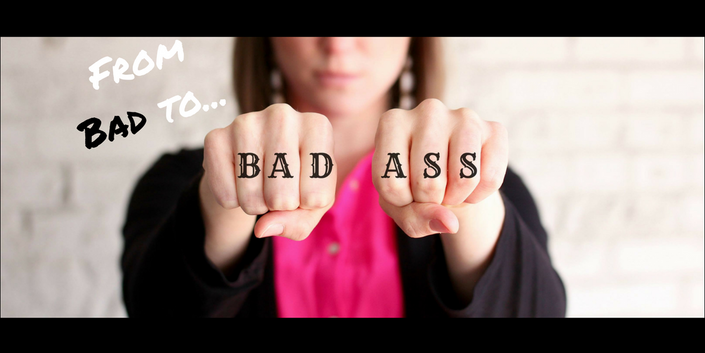 From Bad to BADASS: A Free, 4-Part Video E-Course
Craft a Psychology Today profile that helps you stand out, drive visitors to your website, and convert them into loyal clients!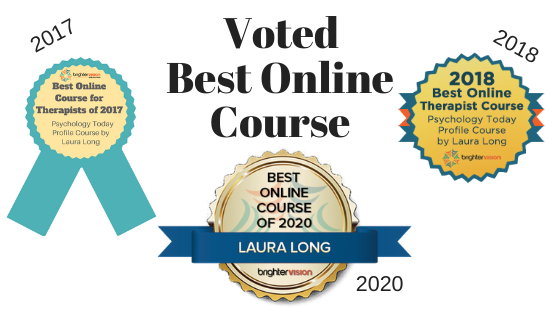 Let's get real for a minute.
You're tired of wasting money on having a profile that doesn't generate any leads. The few people who have called you are FAR from ideal, and you're about 5 seconds away from from just deleting your PT subscription and calling it a day.
Thing is, you see other therapists who say they have a ton of success with their profiles. For $30/mo, they're getting new calls all the damn time! So what are you missing?
Maybe you suck at writing. Or you hate selling yourself. Or you're still stuck in what I call The Exclusion Myth ("If I niche down on my PT profile, I'll exclude other types of people who I also like working with!" <--- Exclusion Myth).
Well, my friend, I'm here to help.
Over the last two years, I've reviewed 2,000+ Psychology Today profiles, and I'm here to share with you the secrets to crafting a compelling profile that helps you stand out, drives visitors to your website, and converts them into loyal clients.
And I'm giving all of this away for FREE.
In this free 4-part video e-course series, I'll be laying it all out there so that you can stop feeling frustrated by the lack of referrals you're getting from Psychology Today and start feeling like the true BadAss therapist that you are!
So come join me and about 4,000 of your closest therapist friends for this fun and engaging (and did I say free?) course on taking your Psychology Today profile from Bad...
to BADASS.
Your Instructor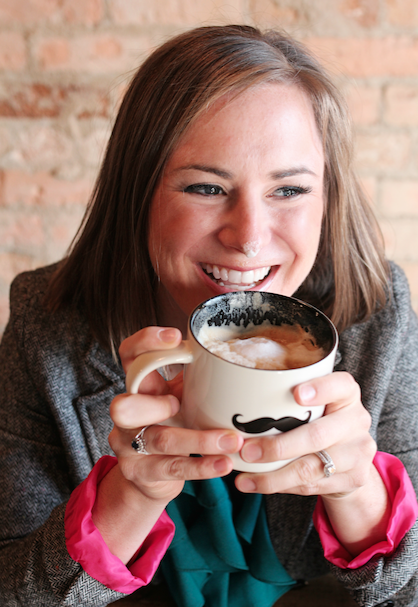 I'm Laura Long, Licensed Marriage and Family Therapist and creator of Your Badass Therapy Practice. I was tired of hearing the same shitty advice that's handed out to therapists who are struggling to grow their private practices, so I decided to start creating content to dispel the myth that you have to lose your mind in order to gain clients. Turns out, I knew some things that other coaches didn't. And now I want to share it with you.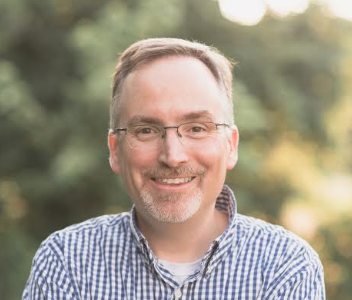 "Not only was this hilarious and fun, but it also helped me to write a truly 'badass' profile. My profile has already connected me with two new ideal clients, and by ideal, I mean exactly on point. I absolutely love to work with the very clients my PT profile attracts. Thanks so much, Laura!"
Joe Stertz, Asheville, NC"
- Joe Stertz, Mdiv, LCSW in Asheville, NC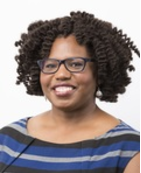 "It's like a birthday party every day when I look at my PT stats - there's so much more traffic to my web site! YEAH!"
- Andrea Battle, LPC-S in Houston, Tx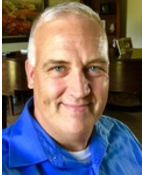 "Upon completing From Bad to BadAss I received over 50 new views of my profile within four days, an increase of 1000% over previous weeks. I attracted 2 new clients within first week and I am on track to fill my practice within 60 days. This course KICKS ASS!!!"
- Eric Beasley, LPC-I in Lexington, SC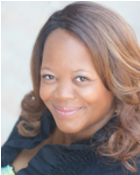 "Laura, I just wanted to say thank you for this course. Within 24 hours of implementing your strategies, I had a new client! They came in 48 hours later and we are now booked for the next 2 weeks. Thanks again, Laura!
- Dr. Valencia Campbell-Chapin, Ed.D, LCDC-CI in Mansfield, Tx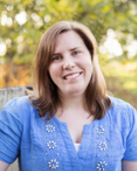 "Laura's course is outstanding! In less than 2 weeks, I got over 300 new views to my profile! This course's easy to follow format is just what we need when we're balancing the long to-do list of starting a private practice. Invest the time and energy into the course. You will see results! "
- Veronica Kemeny, LCSW in Raleigh, NC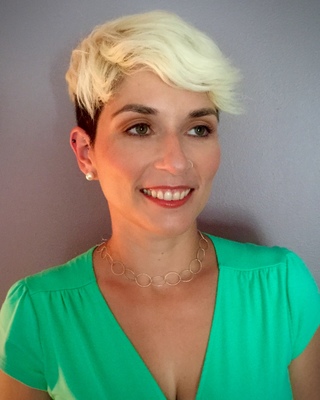 "After I implemented Laura's suggestions, I went from getting 0 calls through my Psychology Today page to getting consistent weekly calls. I owe Laura countless copays and will be forever grateful for the comfort and confidence of knowing that my page is working for me. I would and do recommend this course to every therapist I know!"
- Rachel Dash-Dougherty, LCSW in Waterford, Ct
Course Curriculum
Welcome
Available in days
days after you enroll
Part 1: The PT Hall of Shame
Available in days
days after you enroll
Part 2: The Top 2 Things Prospective Clients Want To Know
Available in days
days after you enroll
Frequently Asked Questions
Come on, Laura. Nothing's free anymore. What's the catch?
No catch, although I appreciate and understand your skepticism. I created this free video e-course to help you craft a powerful directory profile that converts. My goal has always been to make my free content better than anyone else's paid material, and this course is just me keeping that promise. When you enroll in this course, your name and email address will be added to my email list so that you can continue to receive other amazing free shit when this course is over. If you don't want to receive those emails, you may unsubscribe at any time by clicking "Unsubscribe" at the bottom of the first email you receive from me.
Do I have to wait to get each week's lesson? Can't I just have instant access to the whole course? I'm ready to get this show on the road!
NOT ANYMORE! So I actually tested this course with a group of therapists prior to launching it publicly, and I found that therapists who had to wait to receive each week's content actually completed all of the assignments and felt more confident with their profiles than those who received instant access to all of the course material at once. Why? Well, therapists who received instant access ended up binge-watching all of the videos like a new Netflix series and then did...nothing. So while I'm now making this 4-week course available over a shorter span of 5 days, I challenge you to TAKE ACTION and complete each day's assignment. This shit ain't gonna write itself, ya know...
How long do I have access to the course?
How does lifetime access sound? After enrolling, you have unlimited access to this course for as long as you like - across any and all devices you own.